Unlimited kilometre 5 year warranty from July 1 2017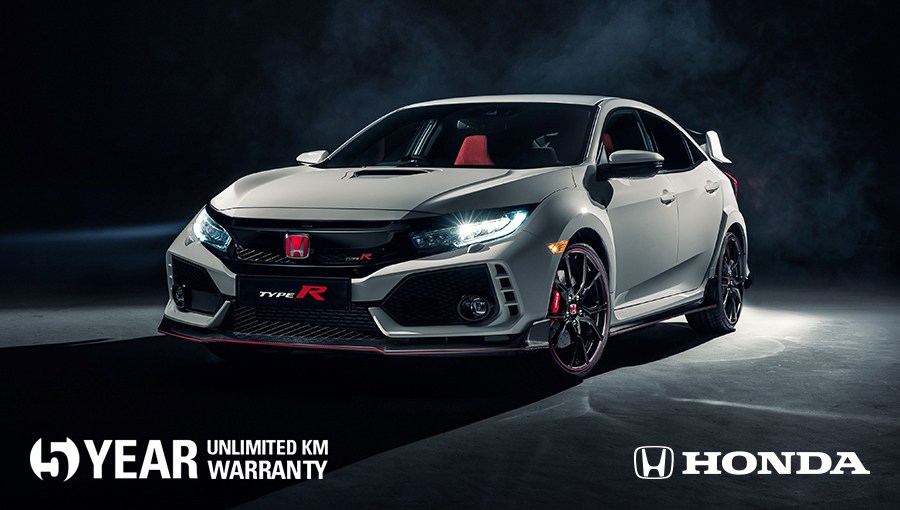 HONDA Australia has announced its entire product portfolio will now carry a five-year warranty – unlimited kilometres for private buyers, 140,000km for fleet and commercial operators – matching the aftersales support of Renault and Skoda.
The enhanced warranty supplants the three-year/100,000km service and is effective from July 1, however Honda's warranty program excludes roadside assistance which is bundled with its Warranty Plus package for an additional fee.
The new assurance period does not affect Honda's existing six-year rust perforation and three-year paint warranty, or the brand's capped-price Tailored Service program, and service intervals on vehicles remain at one year/10,000km.
According to Honda Australia director Stephen Collins, the move to a longer warranty period was a local initiative to give potential customers more assurance.
"We as a local operation will be funding this arrangement – from the three years to the five years –and really it's to provide greater confidence to our customers of course, in the purchase of a new Honda," he said.
"More importantly it's part of one of our strategies to really put the customer at the centre of what we are doing and when you combine it with our Tailored Servicing and so forth, it really shows we're really serious about improving the ownership proposition for our customers."
Honda's new warranty now matches that offered by Hyundai, whereas Mitsubishi offers a five-year/100,000km period.
Toyota, Nissan, Holden and Ford offer three-years/100,000km, while Mazda and Subaru cover unlimited distance over the same time period.
When asked by GoAuto why Honda did not increase its warranty to match Kia's industry-leading seven-year/unlimited kilometre service, the Japanese car-maker said five years is sufficiently competitive for the current market.
Mr Collins said the new warranty program was expected to help push Honda's sales further towards its year-end goal of 48,000 – which would be a substantial 20 per cent lift over last year's sales total.
"Our sales are just a fraction under 22,000 new cars so far this year, so we're up 11 per cent year-to-date in a market that is slightly down of course, although we have not seen official June numbers," he said.
"We're on track to hit our 48,000 for the year and we think this news taking us into the second half of the year, in addition of course to the (Civic) Type R, new CR-V and I guess the product onslaught we have on right at the moment, will give us even better momentum into the second half of the year."
By TUNG NGUYEN