Only in Australia will you see this…
Road trains arrive at Helen Springs Cattle Station, north of Tennant Creek, Northern Territory.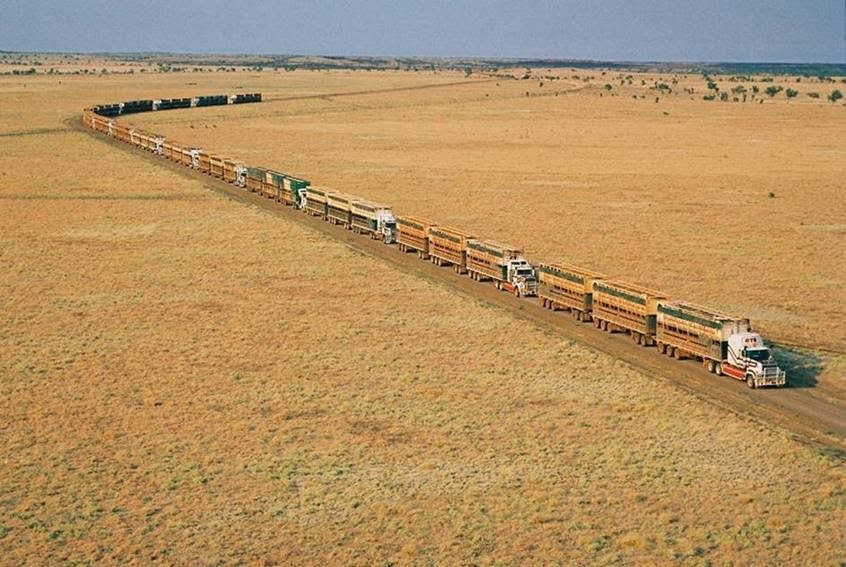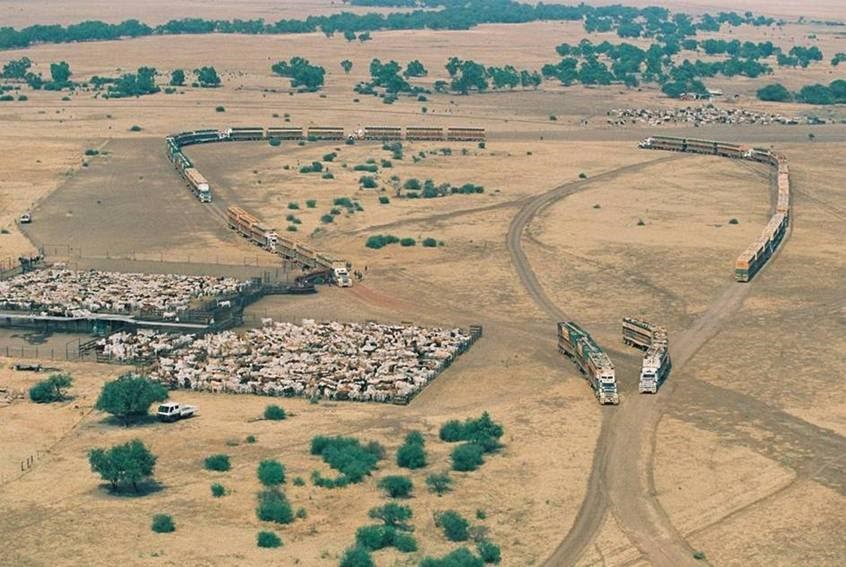 The cattle are loaded onto the road train for their journey to Longreach.
Interesting stats
There are 17 trucks with 3 trailers and 2 decks per trailer; that's 102 decks of cattle.
Approximately 28 cattle per deck; A total of 2,856 head of cattle.
The cattle will weigh approximately 500kg each (1102.3 lbs.)
The sale price for cattle at Longreach is approx. 165c/kg (75c/lb.)
Each animal will therefore be sold at $825.
Total revenue from this analysis is $2,356,200
Tyres
Each truck has 2 front and 8 rear tyres, first trailer has 12 tyres and is dollied to the truck.
2nd & 3rd trailers have 8 tyres at the front and 12 at the rear, that's 20 tyres each.
Each truck has 62 tyres, and we complain about the cost of replacing tyres on our car.
The total number of tyres in this road train is 1,054 – on the road.  A lot of tyres!!!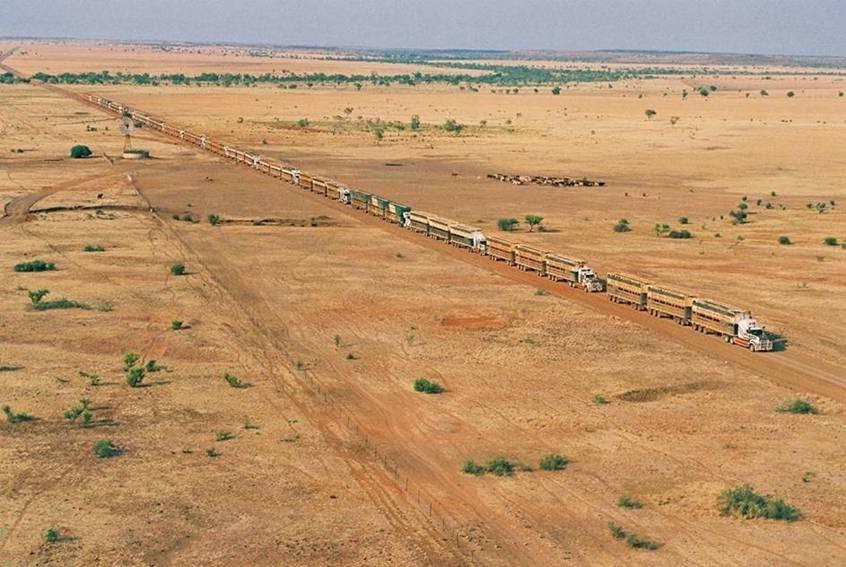 Now that's a Road Train !!!