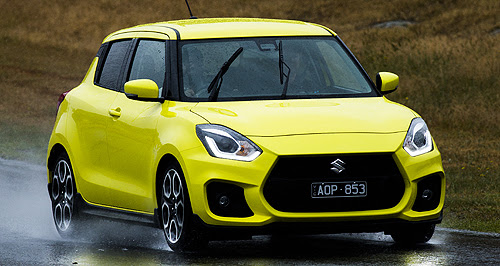 Suzuki is Number One in customer satisfaction survey
SUZUKI has claimed top honours in Canstar Blue's 2018 overall satisfaction survey of new-vehicle buyers, beating out 14 other popular automotive brands to claim the maximum five stars.
Toyota, Mazda, Hyundai, Honda, Volkswagen, Kia and Mercedes-Benz received four-star ratings, while Holden, Mitsubishi, Ford, Nissan, Subaru, BMW and Audi were assessed three stars each.
BMW recorded the largest drop in overall satisfaction after being awarded five stars in the 2017 and 2016 surveys, while Mazda, Mitsubishi, Nissan and Audi took one-star hits year-on-year.
Aside from Suzuki, Kia was the only brand to improve upon its 2017 result, up one star.
Canstar Blue's survey also compares brands on driving experience, point-of-sale service, aftersale service, reliability, value for money and car servicing.
Volkswagen and Mercedes-Benz were given five stars for driving experience, while Toyota, Holden, Mitsubishi, Ford, Nissan, Honda, BMW and Audi lagged behind, at three stars.
Mazda and Volkswagen led the charge for point-of-sale service, at five stars, with Holden, Nissan, Subaru and Audi only mustering three-star ratings.
Mercedes-Benz stood alone for aftersale service, at five stars, while Holden, Mitsubishi, Nissan, Kia, Subaru, Audi and Suzuki trailed behind with three stars.
Mazda, Volkswagen and Suzuki surged ahead with five-star ratings for reliability, while Audi stood by its lonesome, at three stars.
Hyundai, Kia and Suzuki were rated best for value for money, at five stars, with Holden, Ford, Subaru, Honda, Mercedes-Benz, BMW and Audi bringing up the rear due to three-star ratings.
Toyota, Honda, Mercedes-Benz and BMW received five stars for car servicing, while Holden, Mitsubishi, Volkswagen, Nissan, Kia, Subaru and Audi formed the back of the pack, at three stars.
Canstar Blue surveyed 2307 Australian adults who purchased a new vehicle from a dealership in the last three years, but only brands that received at least 30 responses were included in the results.
According to the survey results, 90 per cent of buyers were satisfied with the prices they paid for their new vehicles, while the average purchase price was more than $38,000.
Responses also indicated that 50 per cent of buyers waited for a traditional sales period to make their purchases, while 80 per cent attempted to negotiate a lower price before finalising their deals.
Price (19 per cent) was the biggest deciding factor for a new-vehicle purchase among the majority of buyers, while style (16 per cent), running costs (16 per cent), lifestyle (15 per cent), safety rating and features (13 per cent), size (12 per cent) and other reasons (nine per cent) were considered most important by others.
According to Suzuki Australia general manager of automotive Michael Pachota, this recognition from Canstar Blue is a testament to the hard work the company has done in recent times.
"Our research and development teams both here and overseas continue to excel to the next level," he said. "This award is a testament to their dedication for developing the Suzuki product to provide the ultimate driving experience, value for money and reliability."
"Additionally, we have already demonstrated with the introduction of the Suzuki Australia Training Academy (SATA) our commitment to improve the entire Suzuki dealer network's skill-set and ensure the ultimate experience for our customers.
"It is an extremely proud day for the brand to be acknowledged as 'class-leading' across the entire automotive new-car market."
Sales-wise, Suzuki has had a steady start to year, with 4907 vehicles sold to the end of March, representing a 0.6 per cent increase over the 4878 units sold during the same period in 2017.
The Swift light car has been the Japanese marque's best seller with 2135 examples sold, up 90.1 per cent year-to-date thanks to the introduction of the fourth-generation model in June last year and its flagship Sport variant in January.
However, the Grand Vitara mid-size SUV is the only other Suzuki product to improve its sales in 2018, with its 254 units sold equating to a 33.0 per cent lift.
While 1494 examples of the Vitara small SUV have found homes, its volume is down 9.7 per cent year-to-date.
Meanwhile, the Baleno small car (552 units, down 31.9 per cent), Ignis compact SUV (359 units, down 53.9 per cent), S-Cross crossover (93 units, down 25.6 per cent), Jimny off-roader (18 units, down 52.6 per cent) and discontinued Celerio light car (two units, down 97.1 per cent) have had their growth stunted.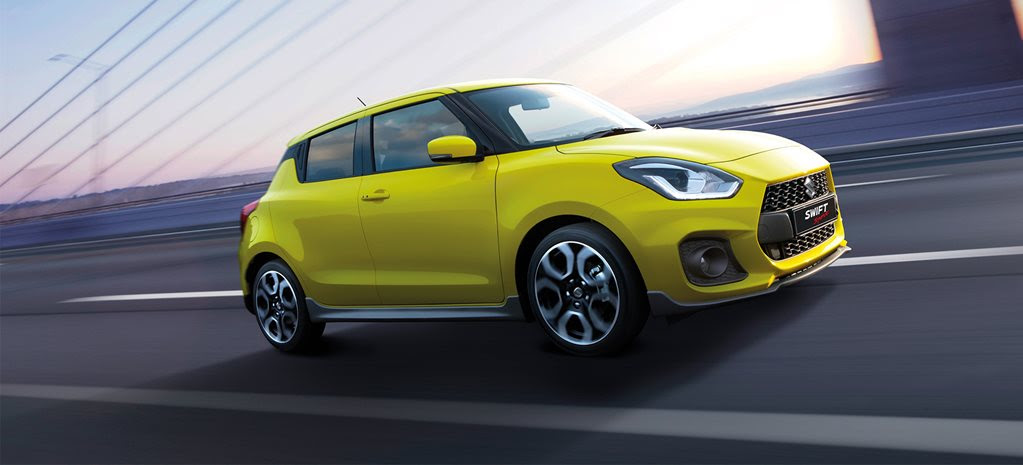 13 Apr 2018
By JUSTIN HILLIARD