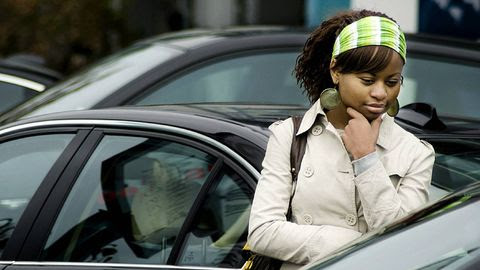 A hassle-free way to buy a car
Josie Shaw had no idea that she could love the car-buying process. She wanted to buy a new car but her previous experiences in dealerships was leaving her feeling anxious.
She was dreading the thought of running from dealer to dealer, looking to replace her 2015 Toyota Camry, when a personal vehicle-shopping service came to her attention.
"I heard about car brokers from a friend who felt she wasn't getting the best deal at a dealership. I don't have time for negotiation and I'm not interested in spending hours attempting to get the best deal, and then not feeling confident that I haven't made a mistake. My friend saved thousands of dollars off the list price dealing through a broker" said Sarah, a marketing executive for a fashion label.
Car brokers that offer a car buying service are finding that what consumers experience – and don't experience – in the car buying process is crucial for everyone, from students to CFO's.
"We're so conditioned as consumers to comparison shop in person or on-line, but the car business does not work that way" says Peter Lloyd, a broker who solely trades as a car buying service. "In a family situation, most of the decision on cars is made by women, yet they often leave negotiating up to men to minimise haggling. But the family still isn't getting the best possible price", he says. "I deal with fleet departments and managers, not salespeople".
An auto broker who offers a car buying service is a helpful tool. They offer various services including: providing consultation on selecting a car according to budget and motoring needs, sourcing vehicles, negotiating with the dealer on the price, checking the integrity and correctness of the contract, and arranging delivery.
Because brokers don't operate a retail car yard, they negotiate vehicles as needed instead of stocking up on cars and carrying a heavy debt-load for inventory. With low overhead, brokers can offer competitive pricing. As well, car brokers keep track of dealer incentives and rebates, and because they have access to the same new cars, dealers have compelling reasons to put only their best prices upfront.
The advantage of a broker is that it can save you from spending hours of homework, and be less expensive than if you were to negotiate yourself.
When Josie hired an car broker, price wasn't entirely the issue. She couldn't spend time shopping around and didn't want to feel vulnerable when negotiating at a disadvantage. She came out miles ahead than if she had shopped and haggled on her own. "I ended up saving thousands of dollars and it was definitely worth spending $165. Peter took away the pressure you feel when doing business with a dealership directly. I will use him again."
A tip about just one of the traps:
Beware the compliance plate 'smoke and mirror' trick
The date on a car's compliance plate is rarely the same as the build plate.  The compliance plate only tells you when the car was approved for sale in Australia and delivered to the dealer. It could have been stored for months, and on the rare occasion slow moving models can be over a year.
For example, a car may have a February 2014 compliance plate, even though it was built in 2013. This means that it is a 2013 model and its future value will be based on it being a 2013 model rather than a 2014 model. Resale value is dramatically effected.
This is just one of the areas that Peter checks prior to recommending a vehicle.
Check out How It Works